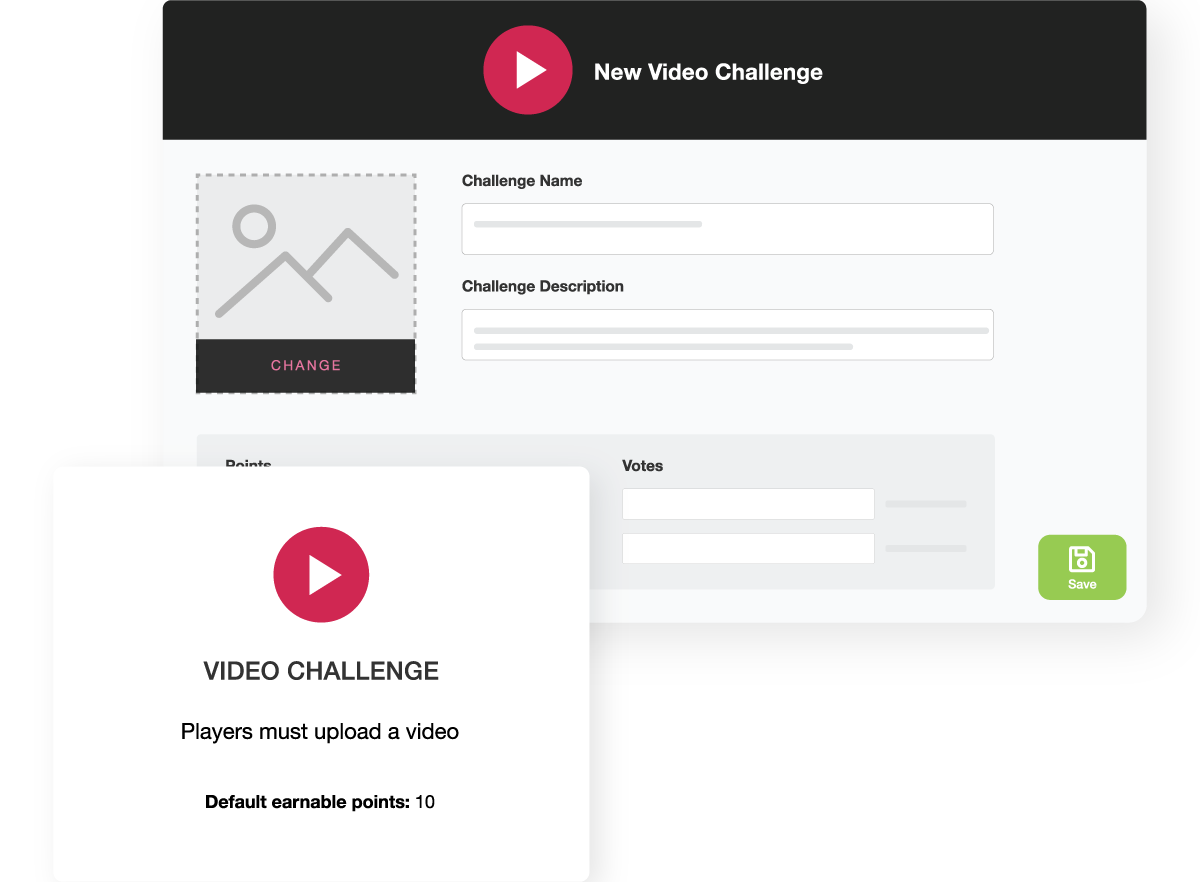 Choose from a variety of fun Challenges
Register for an account and begin creating your game with a versatile set of Challenges – from quizzes, passcodes, and QR Challenges.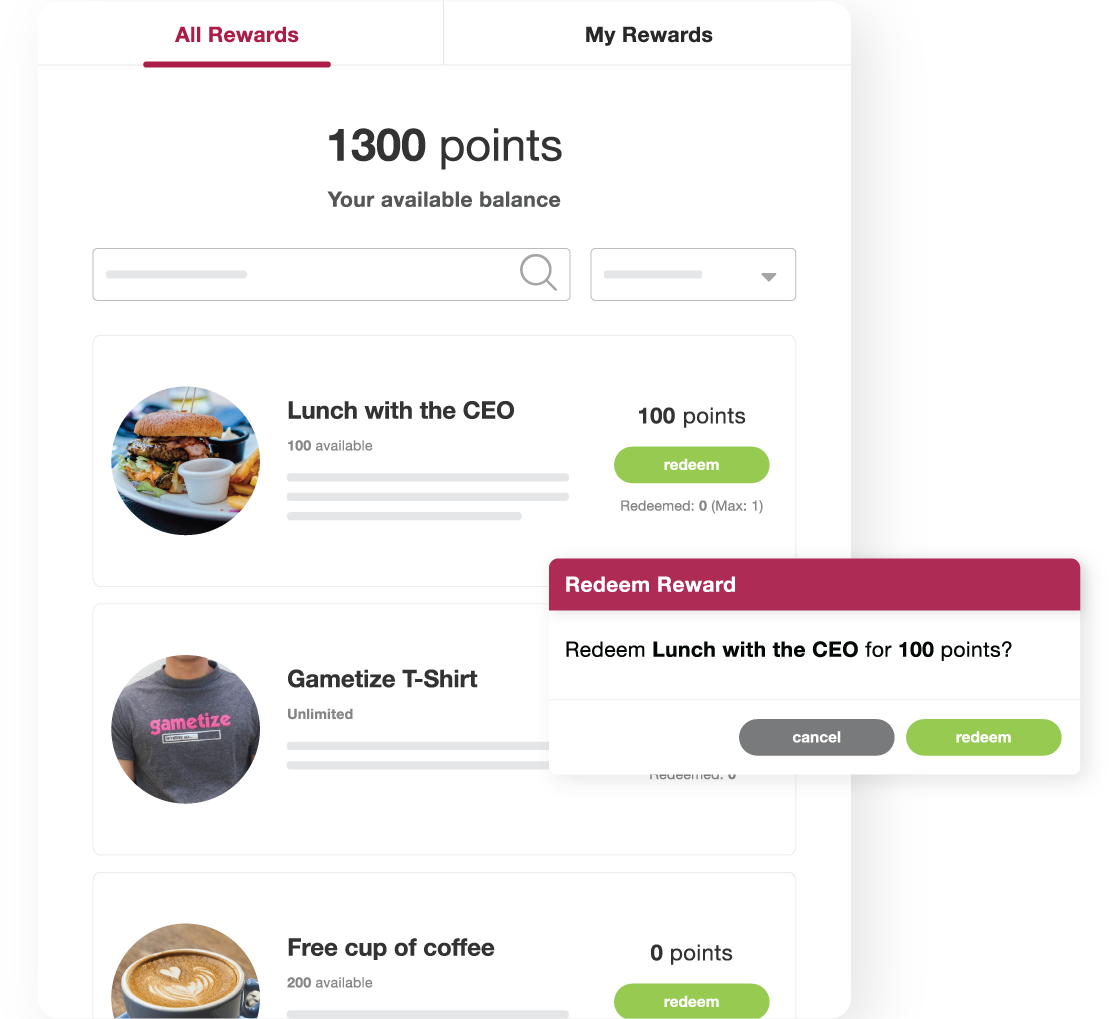 Incentivize with Achievements and Rewards
Use Points, Achievements and Rewards to acknowledge your Players' efforts, as well as set limits and rules for unlocking these goodies!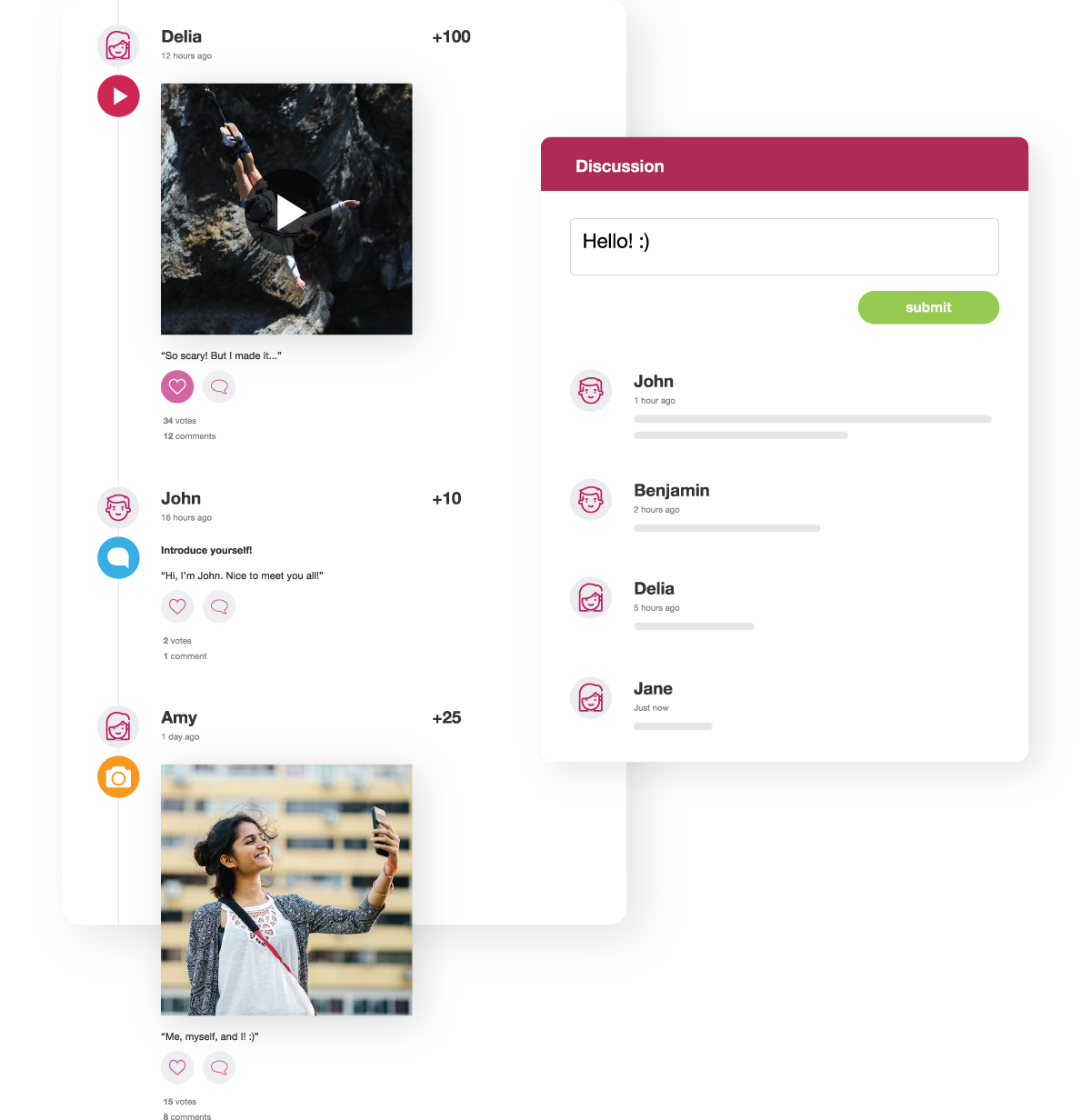 Motivate social behaviors
Create conversations around your game with messaging, discussions and comments. Your Players can also form teams and compete on the Leaderboard!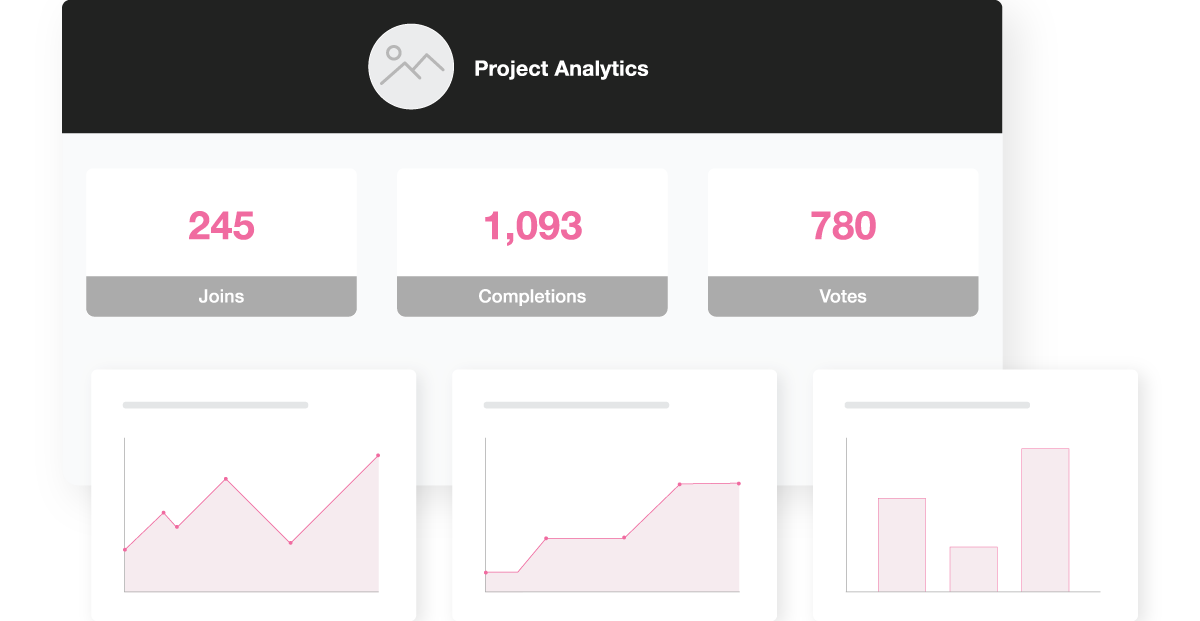 Publish and track your game
Your game will be immediately playable on our Web and Mobile Apps, where you can track how Players are interacting with your game through our Analytics.